Book South to North Now !
South to North

Multi Centre Holidays - Dubrovnik &&nbsp Rovinj
If you are still planning and need some inspiration for your honeymoon, birthday or anniversary, we may have the special itinerary just for you.
This option is sold on basis of
9 nights |
Hotel Dubrovnik Palace
Dubrovnik Riviera -
Dubrovnik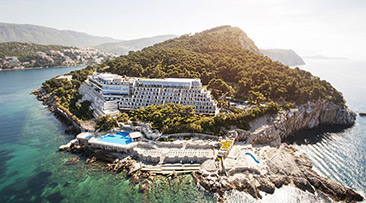 Spending Section of Itinerary
5 Star Hotel
Dubrovnik Palace a member of Adriatic Luxury Hotels Group and one of Croatia's finest Luxury Hotel & Spa Resorts. The hotel is surrounded by lush green pine trees on the Lapad peninsula, and is located ...more info
Hotel Lone
Istrian Peninsula -
Rovinj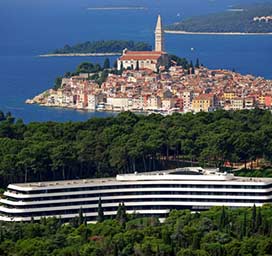 Spending First Section of Itinerary
5 Star Hotel
Hotel Lone, Croatia's first Design hotel is set within the wonderful environment of the Mediterranean forest park Zlatni rt (Golden Cape), just ten minutes walk from the centre of Rovinj. Defined by ...more info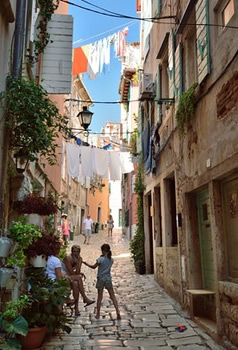 If you are still planning and need some inspiration for your honeymoon, birthday or anniversary, we may have the right itinerary for you. Booking this package ensures that your special day is followed by or celebrated on this exquisite romantic journey.
Dubrovnik
is dubbed the 'Pearl of the Adriatic' and it offers a wealth of attractions for visitors. Famous for its spectacular seafront location and shimmer of the Adriatic coupled with its evocative and historic old city centre, Dubrovnik oozes romance and it just can't help it. You don't have to try all that hard to get a loved-up buzz going. Walking the walls at sunset is usually top of people's lists and it's just as wonderful as everyone says.
Rovinj
is a picturesque Istrian fishing harbour that attracts a large number of tourists. Most of them are faithfully returning year after year for the sense of old-worldliness captured in the old town's cobbled narrow streets, surrounding islands and islets and carefully designed parks. All emphasized by its tidy streets, friendly locals and the numerous and varied town events.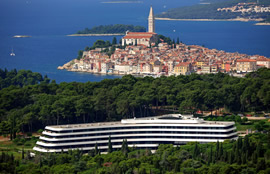 Day 1
Upon arrival in Dubrovnik Airport, you will be met by our representative and taken by private mini-van/coach to enchanting Dubrovnik: transfer around 50min.
Day 1 - 6
Stay at the sophisticated 5-star Hotel Dubrovnik Palace. Relax by the beach, tour the city walls, reach lofty heights of Mount Srdj, leave the mainland for the nearby islands - the opportunities are amazing and the only 'problem' is which one to choose.
Day 6
The driver will meet you and transfer you to Dubrovnik Airport where you will board the plane to Pula. Flying time of approximately 50min. Upon arrival in Pula Airport, you will be transferred to Rovinj; road journey is approximately 1hr.
Day 6 - 10
Check-in to 5-star Design Hotel Lone that delivers great spa facilities and world-class dining. Enjoy that Mediterranean feeling in the old centre of Rovinj, enter little artist workshops in its narrow-cobbled street, sip on nice Malvazija vine. If you wish to add more diversity to your holiday, take a day trip to Venice or Plitvice Lakes.
Day 10
Short transfer by road to Pula airport for your homeward flight.
The above itinerary is based on 9 nights
Return flights
Hand luggage
All transfers
9 nights on Bed & Breakfast basis
Internal flight from Dubrovnik to Pula
Representative in resorts.
Not Included