Book Slovenia, Lake Bled and Croatia, Rovinj Now !
Slovenia, Lake Bled and Croatia, Rovinj

Multi Centre Holidays - Lake Bled &&nbspRovinj
A romantic getaway to magnificent lake in the Alps with fairy-tale castle and stunning mountain surroundings followed by the coastal Istria's star attraction.
This option is sold on basis of
10 nights | 14 nights |
Hotel Park - Bled
Slovenia -
Lake Bled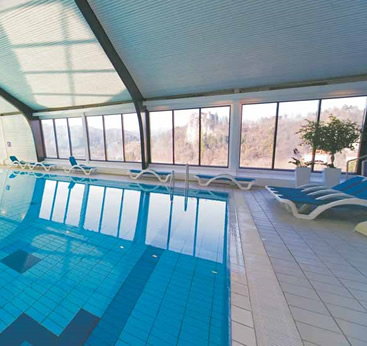 Spending Section of Itinerary
4 Star Hotel
Hotel Park is located in the very centre of Bled Town, overlooking Lake Bled and offering stunning views of the Julian Alps. The hotel usually appeals to guests looking for an active holidays, since the ...more info
Hotel Eden
Istrian Peninsula -
Rovinj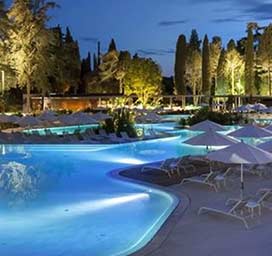 Spending First Section of Itinerary
4 Star Hotel
Hotel Eden completely renovated for 2017, is nestled in the unique position with the shades of the centuries-old Park Forest of Zlatni Rt. You can reach the bay and the beach walking by the luxuriant ...more info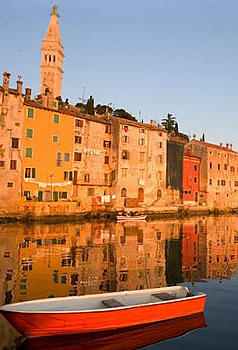 The Slovenian Alps with its lakes and the Adriatic coast with its fascinating towns and clear blue sea are knockout destinations. This captivating journey will give you the opportunity to discover a bit of both.
Surrounded by magnificent imposing mountains, the enchanting
Lake Bled
is a peaceful retreat. Choose easy rafting on Sava River, enjoy in the scenic Bohinj Lake or go sightseeing in the Slovenian capital of Ljubljana. Lake Bled is popular with visitors of all ages, from the adventurous ones who want to hike in the surrounding hills and gorges, to those who are in search of tranquillity and stunning views.
After a few days in Bled, you will spend the rest of your holiday relaxing in the sunshine and enjoying the crystal-clear waters of the Adriatic and stone-built villages. Go cycling, hiking or experience the thrill of night fishing, the choice is yours.
Rovinj
is a charming Istrian town, bursting with a character, steps away from an area of rare and disarming beauty and characterized by medieval hilltop settlements.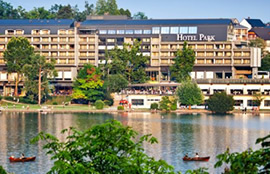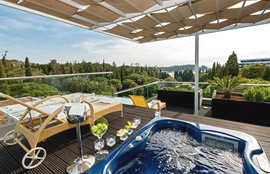 Day 1
Fly to Pula, meet your driver and three hours transfer to the most picturesque part of Slovenia -
Lake Bled
.
Day 1 - 6
Stay in the 4-star Hotel Park for five nights. Stroll around Lake and visit tiny, tear-shaped Bled Island with a church and small museum. Go for a journey with the Old Timer Train hauled by a steam locomotive and discover Slovenian countryside.
Day 6
Private transfer of 2:15hr from Hotel Park to
Rovinj
, the city of romance and art.
Day 6 - 11
Stay in the lovely Hotel Eden for another five nights. Hire a bike and experience the beauty of Rovinj archipelago, Istrian hinterland or Lim Fjord.
Day 11
Short 1hr transfer to Pula Airport for your flight home.
The above itinerary is based on 10 nights
click here for the 14 night Itinerary
Return flights
Hand luggage
All transfers
Accommodation for 10 nights on BB basis
Representative in resort(s).
Not Included